TMNT The Way of the Warrior Video Cam Plug N' Play Game
Packaging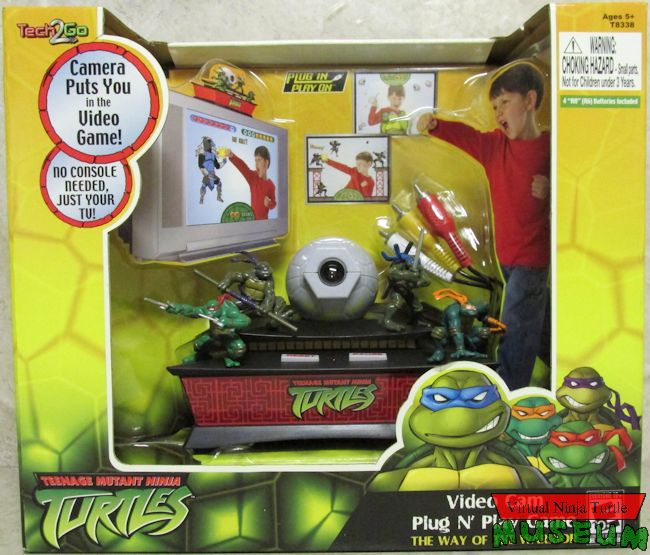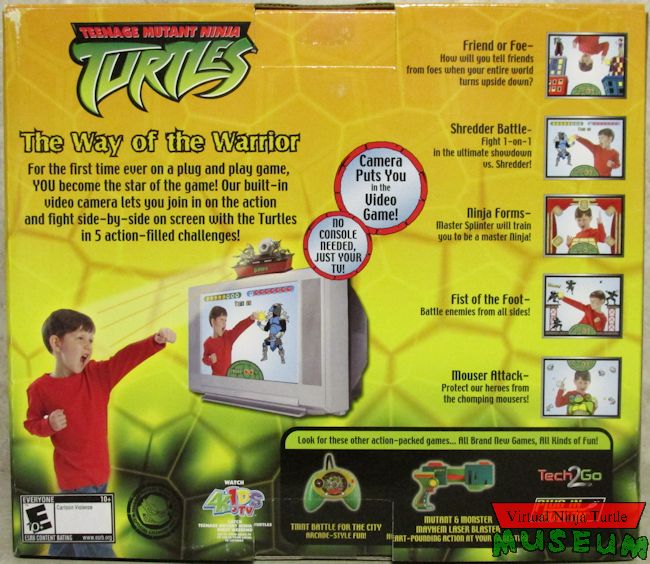 Description
For the first time ever on a plug and play game, YOU become the star of the game! Our built-in video camera lets you join in on the action and fight side-by-side on screen with the Turtles in 5 action-filled challenges!

Friend or Foe- How will you tell friends from foes when your entire world turns upside down?

Shredder Battle-Fight 1-on-1 in the ultimate showdown vs. Shredder!

Ninja Forms- Master Splinter will train you to be a master Ninja!

Fist of the Foot- Battle enemies from all sides!

Mouser Attack- Protect our heroes from the chomping mousers!