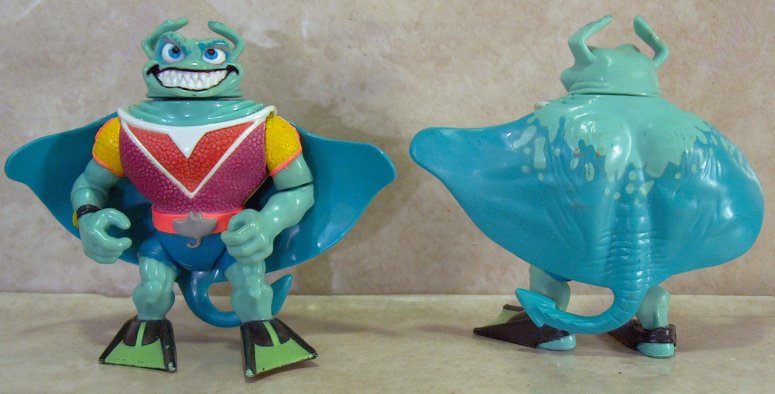 Ray Fillet
The Fist-fighting Fish!
Asst. No. 5000
Stock No. 5110
Vital Fishtistics
Accessories

Ray Gill Gun
Scarfish
Fish Stix

Birthplace:

1999.5 leagues below the sea

Water Displacement:

500 lbs.

Favorite Movie:

The Deep

Favorite Saying:

Suck Saltwater, dude!
Description
You smell something fishy? That's because you just picked up Ray Fillet, the coolest sea creature to ever leap from the deep. Spawned from a marine biologist and a manta ray, Ray Fillet emerged from a toxic sewer pipe only to discover himself super-strong and super-slimy.

He's a Foot-fightin' fish who helps the Turtles when they're in deep trouble - underwater, that is. Ray rescues best when he's submerged, 'cause he transforms from a water wimp to a fist-fighting fish. Aquatically assisted by Fish Stix, Ray Fillet filters out crime from the coral reef. Using his mean-faced Scarfish weapon and Ray Gill Gun, the Foot don't stand a chance when they're up to their knees in water.


Packaging/Variants
Yellow chest, blue "V" without "color change" on card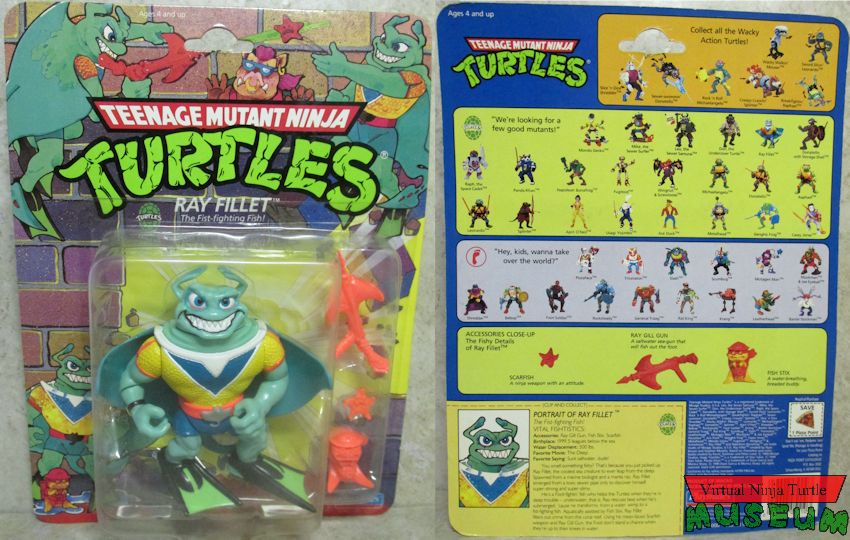 Purple chest, red "V" with "color change" on card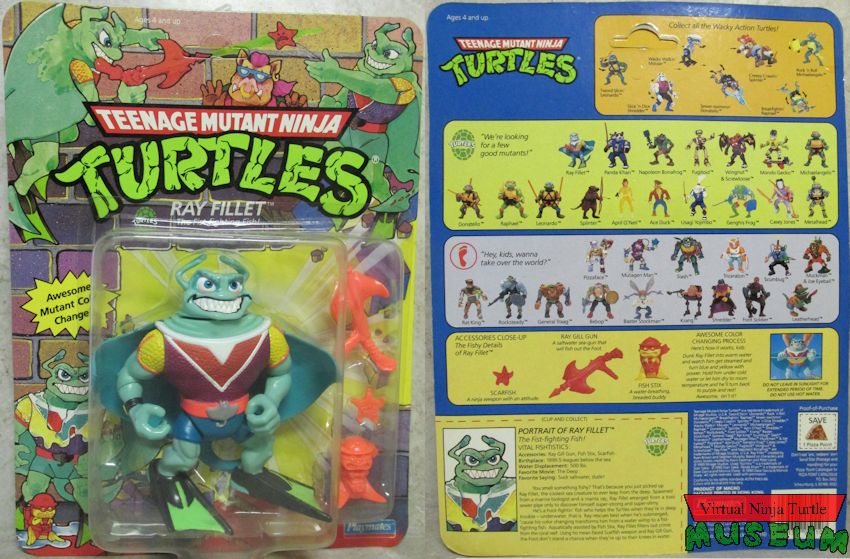 Red chest, purple "V" without "color change" on card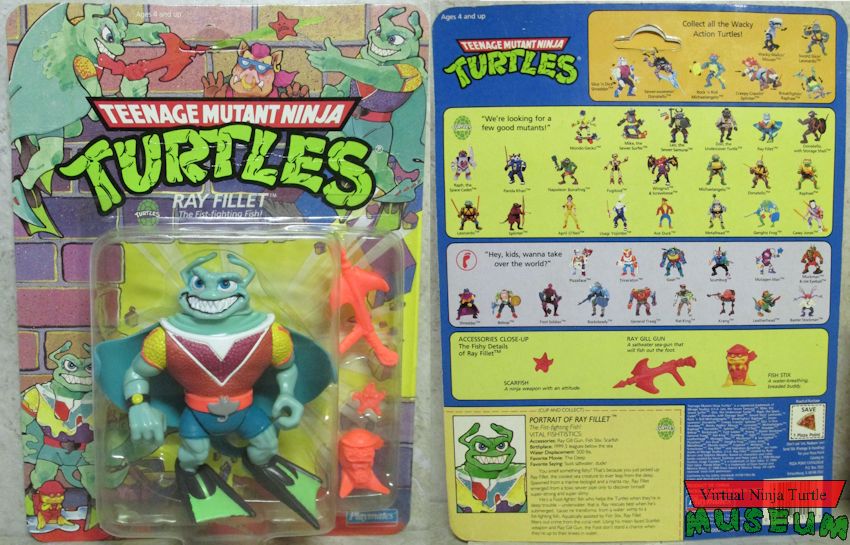 Red chest, purple "V" with "color change" on card