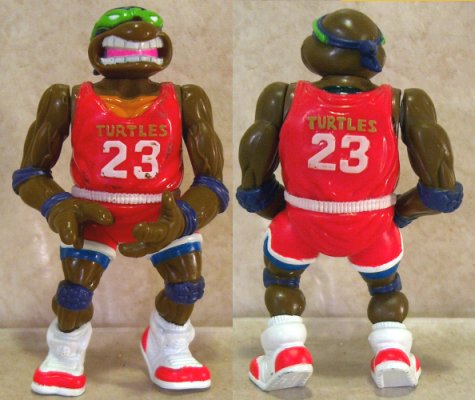 Slam Dunkin' Don
The Hoop-hammerin' Hard Shelled Hero!
Asst. No. 5000 (re-release 5000-50)
Stock No. 5145 (re-release 35024)
Accessories

Turtle Ball
Garbage Can Rim

Team:

Sewer City Slammers

Position:

Forward/Center

Height:

5'9" with hi-tops

Weight:

150 without Turtle Ball

School Team:

The Reptile Rebounders
1st Round Draft Choice

Total Rebounds:

16720

Total Assists:

300

Scoring Avg.:

94.0
Description
Shoot and score with Slam Dunkin' Don. This half court hard head is a real three point sharp shooter. The guards are on guard as Slam Dunkin' Don triple loops every slammin' jammin' lay up. He's a backboard basher and a forecourt fouler. Master of the pick n' roll, the jammin' jump shot and the buzzer buster, Slam Dunkin' Don's got the magic and the moves to score against Foot foulin' scum. His tough playin' gets well rewarded: MVP (Mutant Valuable Player), five years in a row.


Packaging/Variants
Sewer Sports card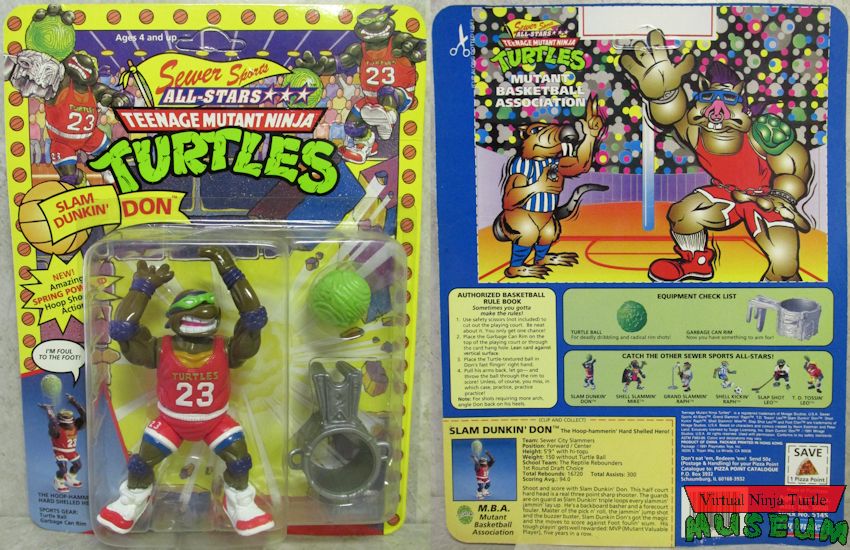 Reissue Card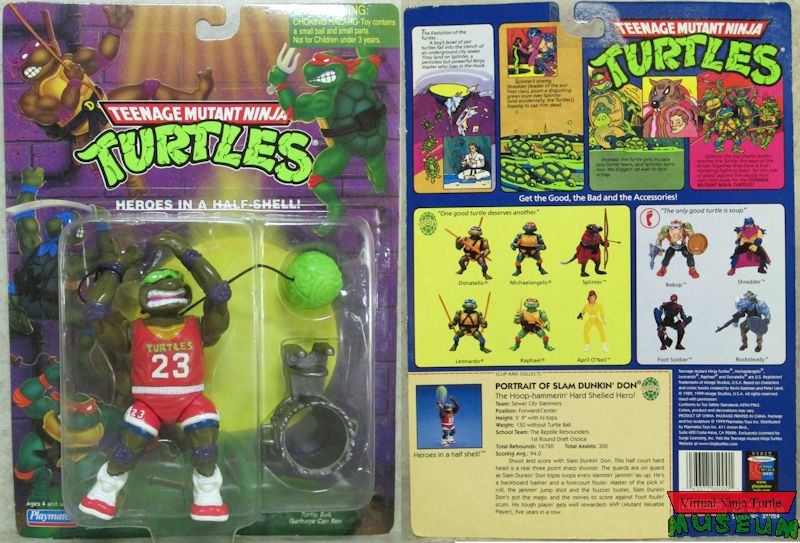 Foreign Card