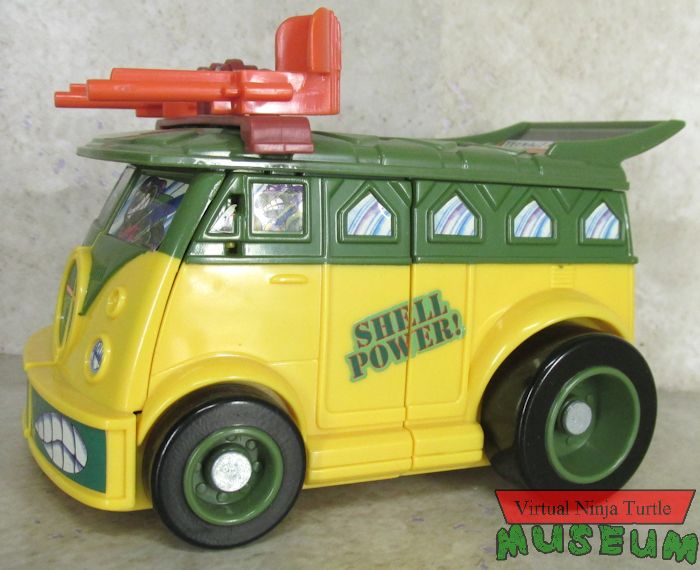 Mini Mutants Party Wagon Playset
The Wacky Wagon with a Mini Sewer World Inside!
Stock No. 3351
Accessories

Pack-in Figures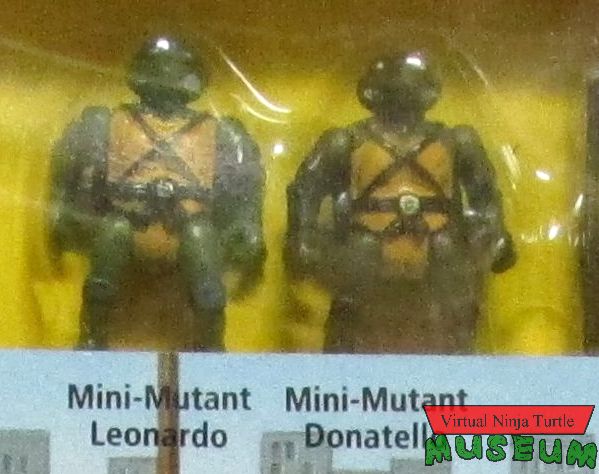 Detailed Photos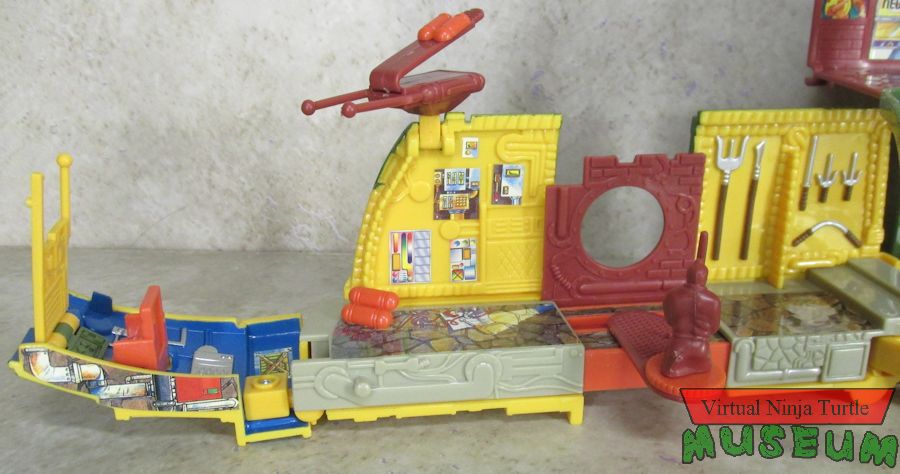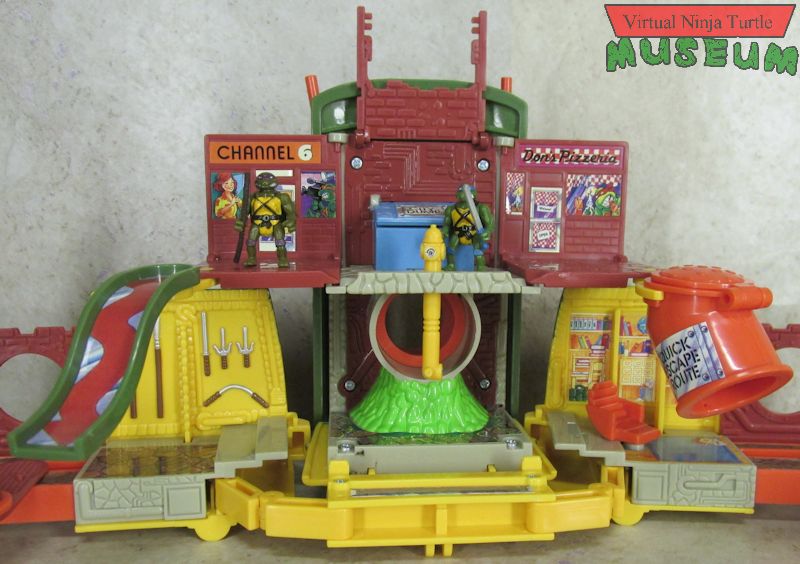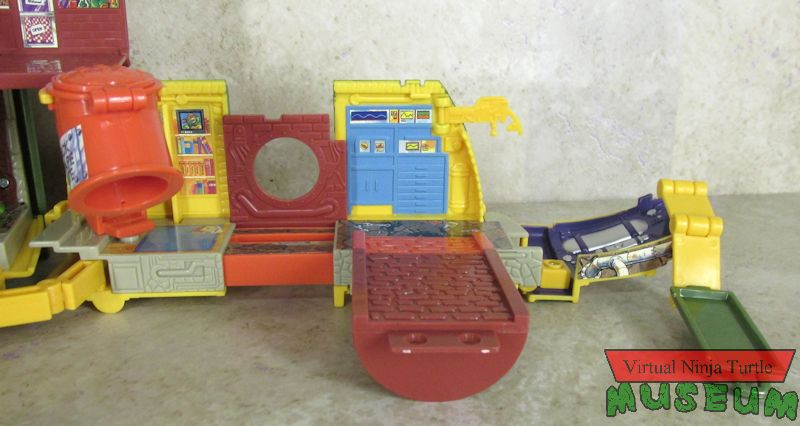 Description
Mini-Mutant Leonardo drives the Mutatin' Party Wagon to a peaceful spot and parks. With the help of Mini-Mutant Donatello, the two Teens cruise town in their kowabunga cool Mutatin' Party Wagon. These dudes are lookin' for some Shredder-stomping action. They're stakin' out Shredder's hide-out, but there's not much going on. So they flip open their Party Wagon "ride" and expose their adventure-packed Mini-Mutant Sewer World! Donatello goes down in the communication center and, later, to the workout area for a quick workout. Leonardo starts scarfin' pizza at the pizza shop, gettin' ready to work on the Party Wagon at the diagnostic center. But wait! The sewer silent alarm sounds! Shredder has breached the secret entrance to the super slick sewer pipe slide! Donatello dives for the secret escape garbage canister and quickly activates the rotatin' fire hydrant periscope. Leonardo loads the Ooze tank launcher and swings it around for action. Donatello can't see Shredder anywhere, so he engages the sewer pipe so it's pointed right into a large sewer sludge hole. Splash! Well, somebody was there alright! Leonardo readies the Ooze tank launcher, just in case there are more intruders. The two Turtle Teens decide it's time to take the show on the road and move to safer ground. With just a few twists and a couple of folds, the Mutatin' Party Wagon is ready to roll. As the Mutatin' Party Wagon pulls away, Leonardo mentions that they were supposed to pick up Michaelangelo and Raphael. Uh-oh! Maybe that wasn't Shredder by the sewer pipe! Oops.


Packaging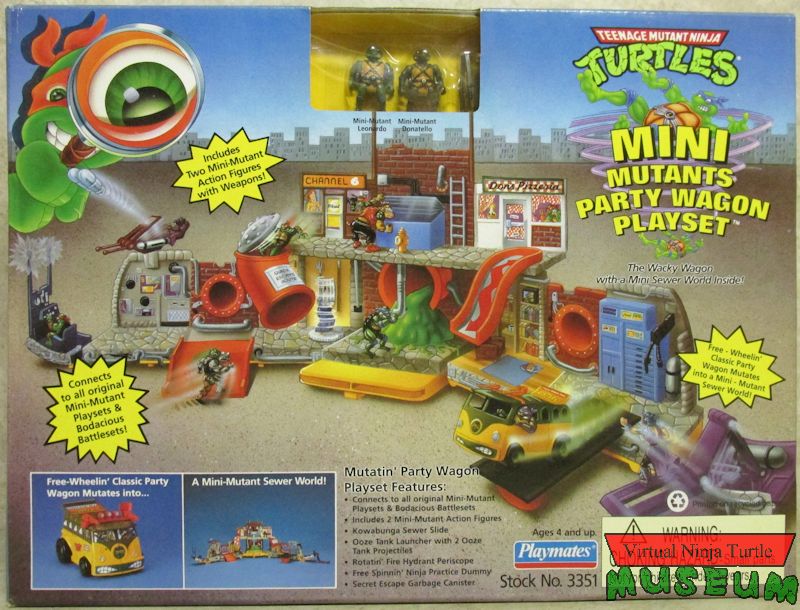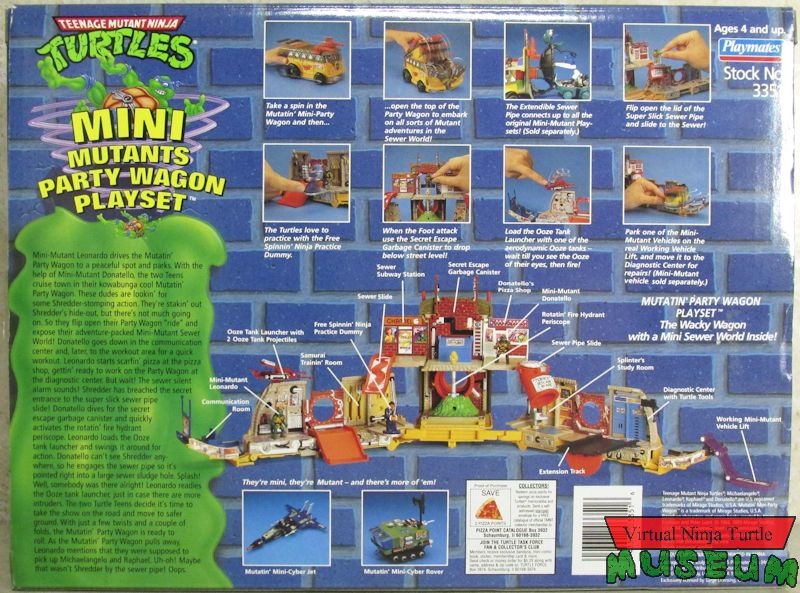 Japanese Packaging